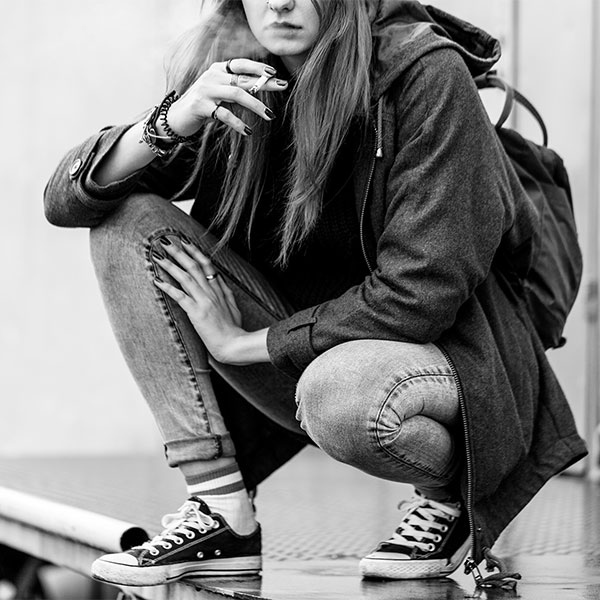 Mason School of Theater
Runaways
Friday, Apr 30, 2021 8:00pm
Saturday, May 01, 2021 2:00pm
Saturday, May 01, 2021 8:00pm

A. Linwood Holton Jr. Plaza, Fairfax Campus, Mason Pond, Area, Fairfax Campus
The performance on Friday, April 30 at 8 p.m. has been canceled. Ticket holders will be contacted via email by the Center for the Arts Ticket Office with options to attend the performance on Saturday, May 1.
This performance will take place on Mason Pond Lawn.
Written and Composed by Elizabeth Swados  
Directed by Erin Gardiner, Musical Direction by Joe Walsh
Tickets will be available to the general public March 18 at 10 a.m. ET.
TICKETS for Saturday, May 1, 2 p.m.
TICKETS for Saturday, May 1, 8 p.m.
Elizabeth Swados conducted interviews and workshops with young runaways in New York City in the 1970s, most of whom were living on the streets. Their stories are brought to life in this unique presentation through a series of songs, monologues, scenes, poems, and dances, performed by the School of Theater's Musical Theater Ensemble class.
Warning: this production contains mature content, language, and themes.
FREE. Reservations are required.  
How to Watch
Enjoy this performance in your own seating area, physically distanced from other audience members.
Free Tickets for Mason Students
A limited quantity of free student tickets will be available for each event. Eligible Mason students should log onto Mason360 to claim their tickets beginning two Tuesdays prior to the event. 
All performances including the program, artists and dates are subject to change.