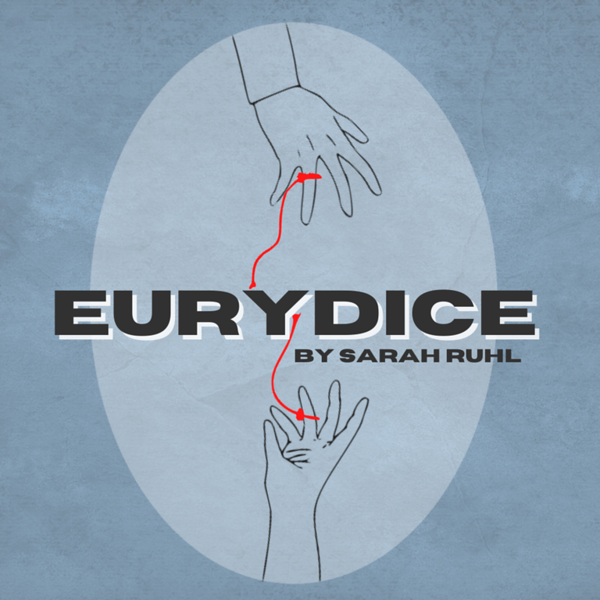 Studio Series: Eurydice
Thursday, Mar 03, 2022 8:00pm
Friday, Mar 04, 2022 8:00pm
Saturday, Mar 05, 2022 2:00pm
Saturday, Mar 05, 2022 8:00pm
Sunday, Mar 06, 2022 2:00pm

deLaski Performing Arts Building, A105, Theater Space, Fairfax Campus
Eurydice reimagines the classic myth of Orpheus and Eurydice, not through Orpheus's infamous pilgrimage to retrieve his bride, but through the eyes of its heroine. Dying too young on her wedding day, Eurydice must journey to the underworld, where she begins to discover that the cost of living again can sometimes exceed the cost of staying dead. Full of dark humor, lyrical beauty, and wit, Ruhl's play transforms a traditional myth into a visceral, contemporary meditation on love worth grieving for.
This production contains mature themes including predatory behavior, suicide, and death.
ASL Interpreted Performance - Friday, March 4, 8 p.m.
Tickets:
$30 General Public; $15 students, faculty/staff, and seniors (links forthcoming)
Preview Performance (Free/Ticketed):
Wednesday, March 2 at 8 p.m.
Free/Ticketed Performances:
Saturday, March 5 at 2 p.m.
Sunday, March 6 at 2 p.m.