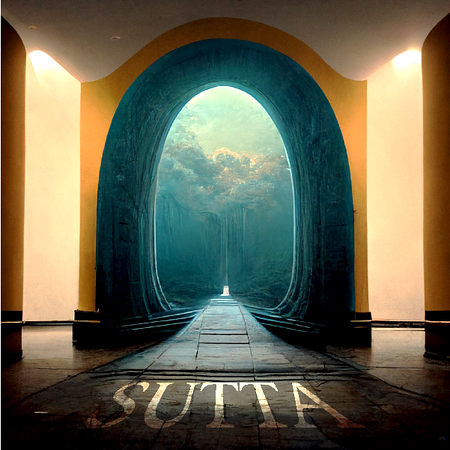 By Djola Branner 
Directed by Djola Branner
Choreographed by Ahmad Maaty
ASL Interpreted Performance on Nov. 19, 2022 at 8 p.m. and Nov. 20 at 2 p.m.
ASL Interpreted Performance and Talkback on Nov 18, 2022 at 8 p.m.
Audio Described Performance on Nov. 20 at 2 p.m.
It's 2017, and a young doctoral candidate is in the final throes of his dissertation on ancient religious traditions in the modern world. His research takes him to a Buddhist monastery where he grapples with identity, history, culture, and ultimately with who is entitled to enlightenment. Sutta combines movement, music, and text as theatrical language, and this production marks its world premiere. 
Tickets: $20 General Public, $10 Students, Staff, Seniors, and Groups 
Purchase Digital Access to Sutta on Mason Arts at Home
Mason Arts at Home
will be offering a limited release of a pay-to-view digital performance of
Sutta
. This recording will be available to watch from December 5, 2022 through January 6, 2023 at 12 p.m. ET.
Purchase Digital Access
More Information and FAQ