Dewberry School of Music
Symphonic Band Concert
Monday
,
Nov.
21
at
8 p.m.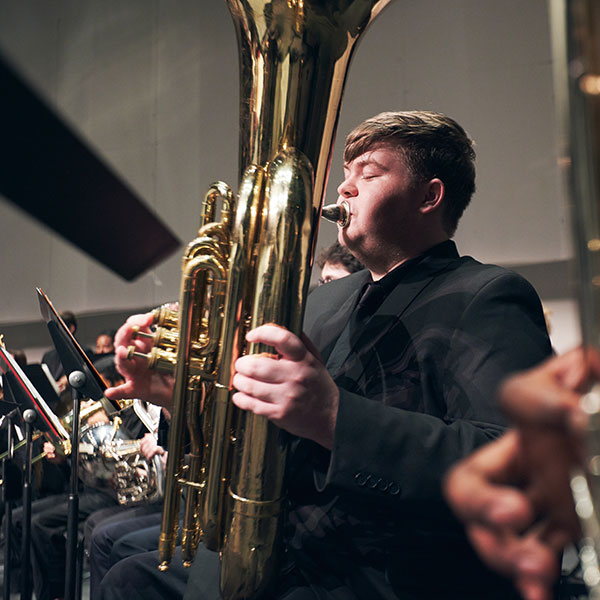 The Mason Symphonic Band presents an evening of historical and contemporary works for wind ensemble featuring Malcolm Arnold's Prelude, Siciliano, and Rondo and Fisher Tull's Sketches on a Tudor Psalm. This concert opens with a unique juxtaposition of winds versus brass with Andrew Blair's anti-FANFARE for winds and Katahj Copley's Song for Ursa for Brass Choir. Washington, D.C. native Shelly Hanson's Islas y Motanas, a musical rumination about Cuban composer, Alejandro Garcia Caturla, concludes this concert.
Tickets: $12 General Public, $8 Seniors, $5 Students
Student Tickets
A limited quantity of free student tickets will be available two Tuesdays prior to the event. 
Learn more
.