Dewberry School of Music
Symphonic Band Concert - Spring 2023
Tuesday
,
Apr.
18
at
8 p.m.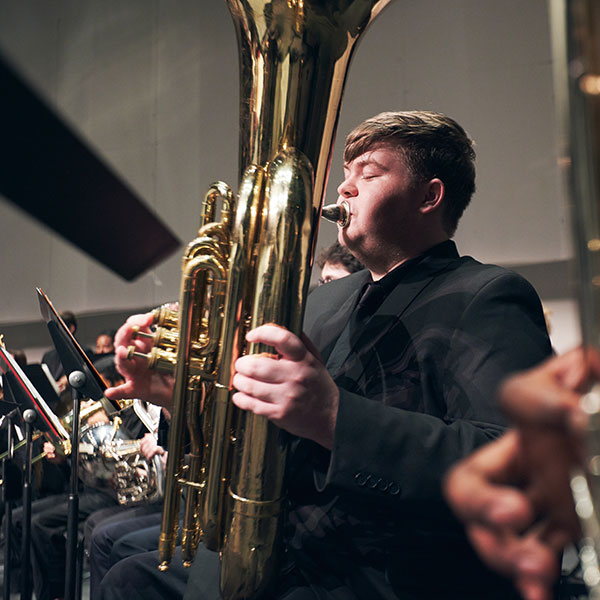 The Mason Symphonic Bands presents "Landscapes," a musical adventure through the terrain of earth, sky, and score!  This concert presents musical works that programmatically invoke images of the world around us.  Featuring the unique compositional voices of living composers Katahj Copley, Tyler S. Grant, Miyuko Oda, Shuying Li, and Frank Ticheli, the audience will be transported from stars to an erupting volcano in this thrilling concert soundscape.  
Tickets: $12 General Public, $8 Seniors, $5 Students
Student Tickets
A limited quantity of free student tickets will be available two Tuesdays prior to the event. 
Learn more
.