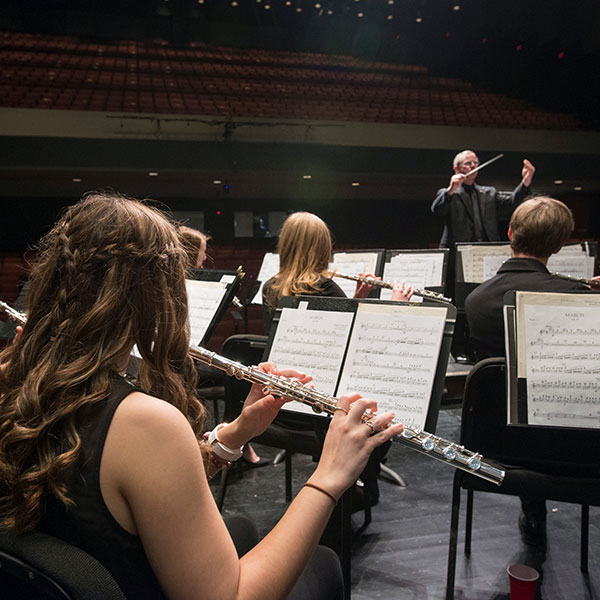 Dewberry School of Music
Symphonic Band Concert*
Monday, Nov 22, 2021 8:00pm

The Mason Symphonic Band under the vibrant musical leadership of Profs. John Kilkenny and Denny Stokes, provides music majors and increasingly growing numbers of non-music majors an opportunity to study and perform a wide variety of traditional and contemporary wind band literature.
Tickets: $12/$8/$5
Free Tickets for Mason Students
A limited quantity of free student tickets will be available two Tuesdays prior to the event.
Learn More
.