Family Series
The Adventures of Harold and the Purple Crayon
Sunday
,
Mar.
26
at
1 p.m.
Sunday
,
Mar.
26
at
4 p.m.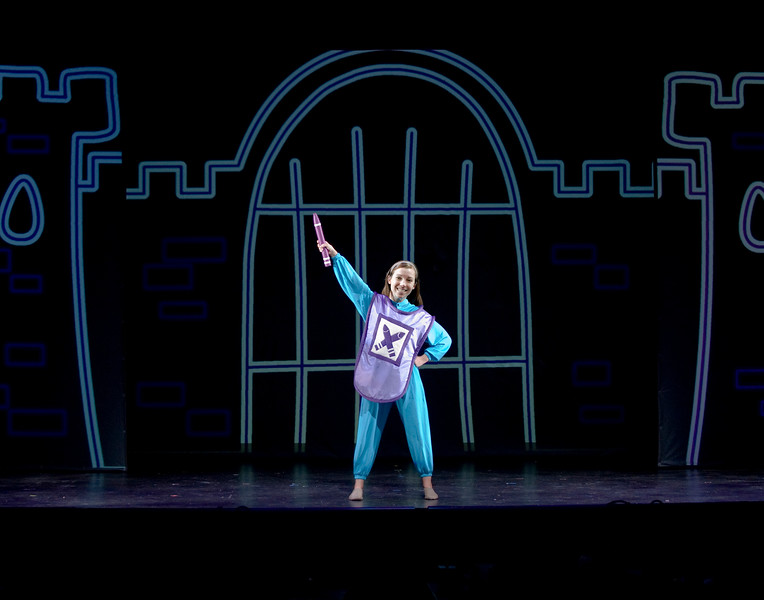 Enchantment Theatre Company 
Music by Charles Gilbert 
Book Adapted by Jennifer Blatchley Smith, Leslie Reidel, and Landis Smith 
Based on the beloved book series by Crockett Johnson
"One evening, after thinking it over for some time, Harold decided to go for a walk in the moonlight." So begins The Adventures of Harold and the Purple Crayon, which follows the zany adventures of an inventive young boy. Resourceful and brave, Harold creates the world he wants to explore, using nothing more than a big purple crayon and his sky's-the-limit imagination. Enchantment Theatre Company's production takes you on a wild ride as Harold jets to Mars, joins a circus (he tames a lion!), and rescues a princess in an enchanted castle. Combining life-size puppets, pantomime, dance, magic, and original music, The Adventures of Harold and the Purple Crayon will delight and amaze its audiences, from children to grandparents—anyone, in fact, whose heart is young and adventurous. Recommended for ages 5 and up.
The 4 p.m. performance of "The Adventures of Harold and the Purple Crayon" will be sensory friendly. These performances are designed to create a welcoming and comfortable arts experience for people with autism, sensory sensitivities, or other social, learning or cognitive disabilities.
Price: $15
Run time: 55 minutes
BEFORE THE PERFORMANCE
Please join us before the performance for family-friendly craft activities in the lobby.
FREE TICKETS FOR MASON STUDENTS
A limited quantity of free student tickets will be available for each event.
Learn more.