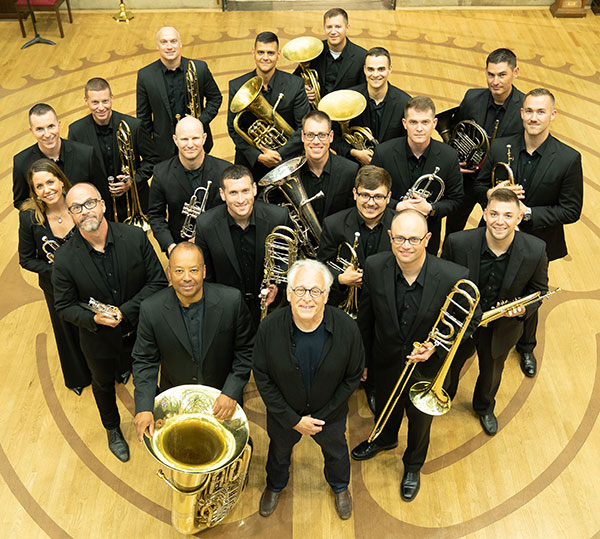 This performance will take place on Mason Pond Lawn.
Named "a visionary ensemble" by The Washington Post, The Barclay Brass takes to the Mason Pond Lawn outdoor stage to perform an "out of this world" concert of classical works and themes from the Star Wars soundtrack. Formed in 2015, The Barclay Brass is comprised of the Washington D.C. area's top brass musicians from a wide array of musical backgrounds. In addition to serving as musicians in the premier military bands in D.C., many members are also highly sought-after freelance musicians, performing with the Baltimore, Boston, and Cincinnati Symphonies, Empire Brass, National Symphony, and the New York Philharmonic. The first half of the program features Shostakovich's Festive Overture, Meechan's Song of Hope, and Crespo's Bruckner Etude for Low Brass. The second half of the program will delight Hollywood fans with a medley from the Star Wars saga. With trumpets, French horns, trombones, euphonium, and tuba, you will not be able to resist the bright, big brass sounds from The Barclay Brass.
$25 adult, $12.50 Youth through Grade 12
How to Watch
Enjoy this performance in your own seating area, physically distanced from other audience members.
Free Tickets for Mason Students
A limited quantity of free student tickets will be available for each event. Eligible Mason students should log onto
Mason360
to claim their tickets beginning two Tuesdays prior to the event.
All performances including the program, artists and dates are subject to change.