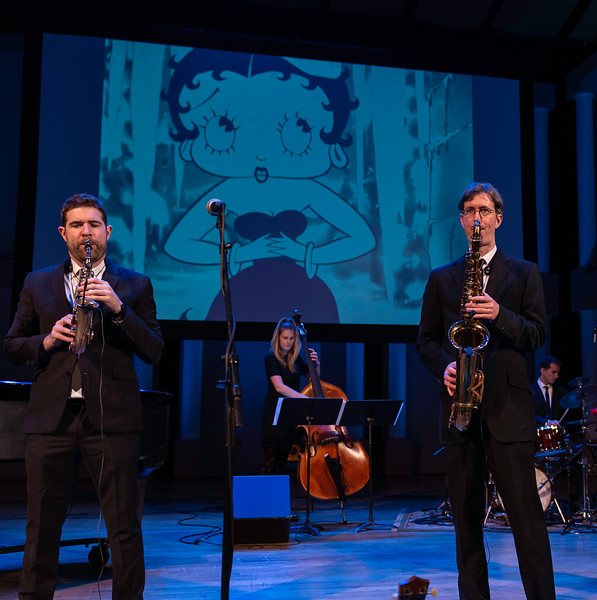 Family Series
The Queen's Cartoonists
Sunday, Nov 27, 2022 3:00pm

Holiday Hurrah!
Welcome to The Queen's Cartoonists Holiday Special! Keenly aware of all things holiday-oriented and completely ridiculous, musical ensemble The Queen's Cartoonists have set out to find the best of the best holiday-related cartoons, films, and jazz. This fun and festive performance is set to live projected clips in sync with the music, and it runs the gamut from traditional holiday vocal numbers such as "White Christmas," "Jingle Bells," "Hanukkah Oh Hanukkah," paired with jazz arrangements and classic cartoon characters including Betty Boop, Bugs Bunny, Popeye the Sailor Man, Porky Pig, and more! Since forming in 2015, The Queen's Cartoonists (hailing from Queens, New York, of course) have toured across the country, opened for the New York Philharmonic, and created a fresh way to appreciate classical music and vintage cartoons. Join us this holiday season to experience your holiday favorites anew in Holiday Hurrah! Recommended for all ages. 
Price: $15
Run Time: 75 minutes, no intermission
Free Tickets for Mason Students
A limited quantity of free student tickets will be available for each event.
Learn more
.