University Singers Concert - May 2023
Tuesday
,
May.
02
at
8 p.m.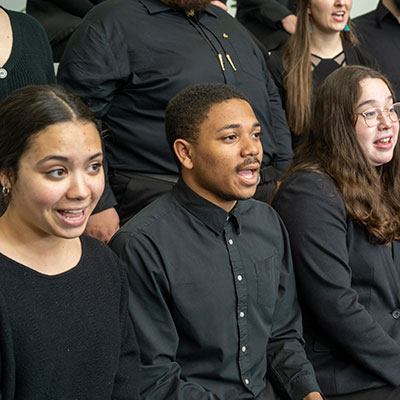 Under the direction of Dr. Lisa Billingham, the University Singers is a select choral ensemble at Mason dedicated to the performance of advanced vocal chamber music ranging from Renaissance to contemporary and commissioned works. 
Tickets: $12 General Public, $8 Seniors, $5 Students
Student Tickets
A limited quantity of free student tickets will be available two Tuesdays prior to the event. 
Learn more
.