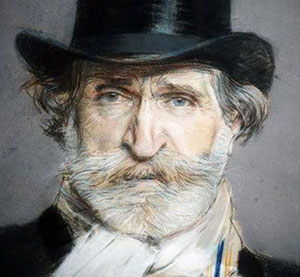 Christopher Zimmerman, conductor
Verdi's Requiem is among the choral repertoire's richest and most revered works and is considered one of the greatest musical masterpieces ever composed. Too grief-stricken to attend the funeral of Italian poet Alessandro Manzoni, Giuseppe Verdi composed a memorial in the form of a requiem to honor his memory.
Johannes Brahms described it as "a work of genius," and the requiem features dramatic melodies to express profound loss, fear and ultimately hope and joy.  At only 60 years of age at the time, Verdi had already composed 25 remarkably vivid operas, with only Otello and Falstaff to come.
Pre-Performance Discussion at 7 pm: Join conductor Christopher Zimmerman and special guests.

Student tickets: $15