Great Performances at Mason
Virginia Opera: The Barber of Seville
Saturday
,
Nov.
11
at
7:30 p.m.
Sunday
,
Nov.
12
at
2 p.m.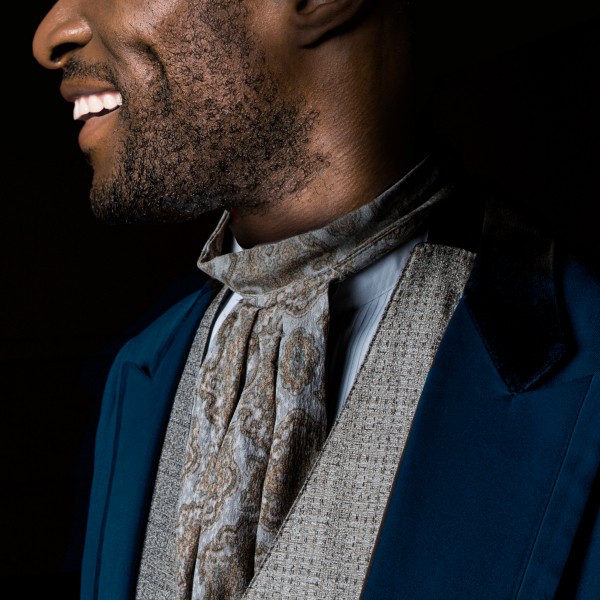 Composed by Gioachino Rossini
"Bravo Figaro, bravo, bravissimo!" Get ready to laugh and cheer for everyone's favorite barber in this beloved masterpiece. Figaro, wily barber and wingman extraordinaire, is determined to help the lovestruck Count Almaviva woo the beautiful Rosina away from her lecherous guardian, Dr. Bartolo. The shenanigans unfold in Gioachino Rossini's delightful bel canto and operatic comedy, The Barber of Seville. Presented by Virginia Opera, Rossini's tour de force is a witty tale of bribery, deception, disguise, and, of course, true love. From the famous opening aria "Largo al factotum" ("Make Way for the Servant Who Does Nothing"), audiences of all ages will recognize the music, laugh out loud as Figaro and Almaviva scheme their way into Rosina's heart, and leave utterly smitten with the romantic comedy. The music for this production is provided by the Virginia Symphony Orchestra. Sung in Italian with English surtitles.
This performance is appropriate for all ages.
Tickets: $110, $70, $40; half-price for youth through Grade 12
Run Time: approximately two hours and 30 minutes, including intermission
Audio-described Performance on November 12 at 2 p.m.
PERFORMANCE PROGRAM
The program for this performance will be available the week of the event.
View digital program.
BEFORE THE PERFORMANCE
Make the most of your operatic experience by learning about the context, music, and production you are about to see and hear. A pre-performance discussion featuring Virginia Opera Resident Scholar, Joshua Borths, will take place in Monson Grand Tier, which is located on the third level of the Center for the Arts Lobby, 45 minutes prior to curtain.
AFTER THE PERFORMANCE
Following the Sunday, November 12 matinee, Virginia Opera Resident Scholar Joshua Borths will lead a post-performance discussion with the artists in the Center for the Arts main lobby.
FREE TICKETS FOR MASON STUDENTS
A limited quantity of free student tickets will be available for each event.
Learn more.
This program is sponsored by Joyce Goche-Grimes.