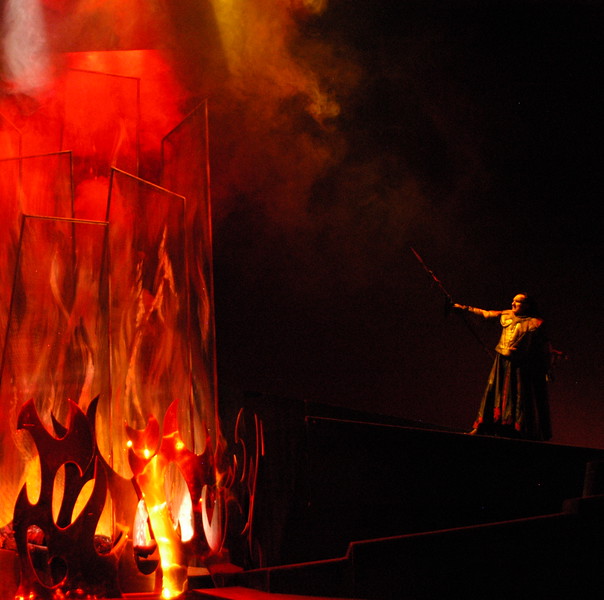 Great Performances at Mason
Virginia Opera: The Valkyrie
Saturday, Oct 08, 2022 8:00pm
Sunday, Oct 09, 2022 2:00pm

Composed by Richard Wagner
Adaptation by Jonathan Dove and Graham Vick
Orchestrated by Jonathan Dove
Mortals are caught up amidst struggles between capricious gods in Richard Wagner's iconic dramatic opera The Valkyrie, from his legendary "Ring" cycle. Virginia Opera boldly opens its 2022-2023 season with the classic, adapted from Norse mythology, following the story of the Volsung twins, who were separated at birth but later meet and fall in love. Together, they must face divine retribution for their unnatural union, but find salvation from an unlikely source, the Valkyrie Brünnhilde. Set in the magical realm with giants, dwarves, and Valkyries, Wagner's fiery masterpiece is a feast for the eyes and the ears. The opera showcases some of Wagner's most iconic and enduring music, including "The Ride of the Valkyries" and "Wotan's Farewell." Sung in German with English surtitles.
Prices: $110, $70, $40, half-price for youth through Grade 12
Run Time: 2 hours 45 minutes, including intermission
Before the Performance
A pre-performance discussion will take place in Monson Grand Tier, which is located on the third level of the Center for the Arts Lobby, 45 minutes prior to curtain.
Free Tickets for Mason Students
A limited quantity of free student tickets will be available for each event.
Learn more
.
Photo credit: David Beloff/Virginia Opera