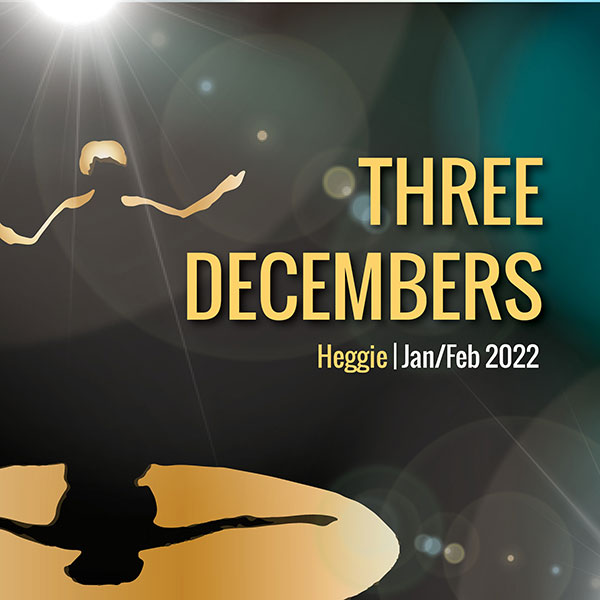 Great Performances at Mason
Virginia Opera: Three Decembers
Saturday, Feb 05, 2022 8:00pm
Sunday, Feb 06, 2022 2:00pm

by Jake Heggie with libretto by Gene Scheer
Virginia Opera's production of Jake Heggie and Gene Scheer's Three Decembers is a two-act chamber opera about family—the ones we are born into, and those we create. Based on Tony Award-winning playwright Terrence McNally's unpublished play, Some Christmas Letters, the story follows Broadway Star Madeline Mitchell as she enters the twilight of her career and life. Madeline, estranged from her children Charlie and Bea, shares a secret she has kept, and over three Decembers in 1986, 1996, and 2006, more hidden truths are brought to light as they struggle to find their identities as part of a family and in their lives. This new addition to the repertoire grapples with contemporary issues wrapped in timeless music. Sung in English with English surtitles. 
$110, $70, $40, half-price for youth through Grade 12.   
Free Tickets for Mason Students
A limited quantity of free student tickets will be available two Tuesdays prior to the event.
Learn more
.