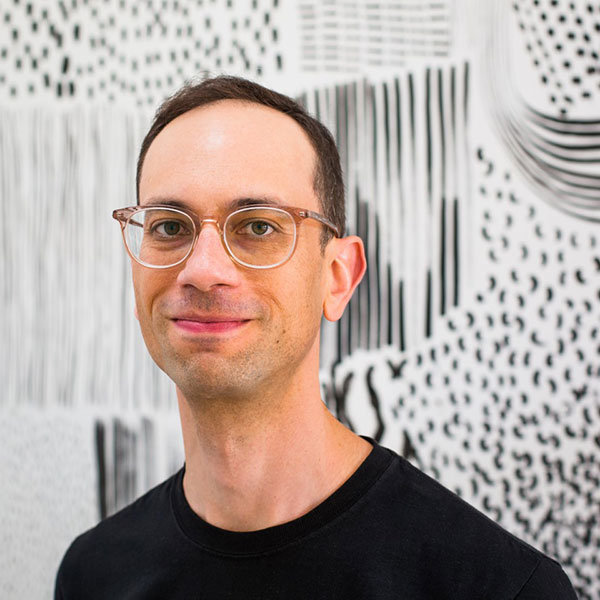 Mason School of Art
Visual Voices: Bruce Willen
Thursday, Apr 08, 2021 7:30pm

Virtual Event
The George Mason University School of Art Visual Voices Colloquium is a professional lecture series that invites nationally recognized visiting artists and designers to speak about their work and the world of art and design to students and the community at large. Presented in a digital format this spring, the School of Art invites you to this intimate look inside artists' minds, workshops, and practices.
Bruce Willen is a multidisciplinary designer, artist, and the founder of Public Mechanics — a design and art studio working in public and cultural spaces. Bruce collaborates with civic, arts, and design innovators on projects that jaywalk through the intersection of experiential design, placemaking, and public art. Prior to Public Mechanics Bruce co-founded acclaimed design agency Post Typography where he led high-profile projects that have shaped the visual language of Baltimore and the sustainable building industry. He is co-author of the book "Lettering & Type" and has written for The Washington Post, Design Observer, and other publications. 
As part of his multidisciplinary practice, Bruce composes music, film scores, and sound art. With instrumental duo Peals, Bruce has performed in clock towers, museums, and living rooms on multiple continents and has released recordings with legendary indie label Thrill Jockey Records. Prior to Peals, Bruce contributed to Baltimore's music scene for nine years as a member of the influential post-punk band Double Dagger, subject of the 2013 documentary film If We Shout Loud Enough.  
FREE 
How to Watch
Registration is required. Registered patrons will receive emailed instructions on how to access the live Zoom Webinar.
Register now
.
Give

Spring 2021 School of Art exhibitions will be held online at MasonExhibitions.org. You can give back to these students by supporting their education. Gifts of any size in support of scholarships are deeply appreciated. Make a gift.