Visual Voices Lecture Series with Koyoltzintli Miranda-Rivadeneira
Thursday
,
Mar.
23
at
4:45 p.m.
Virtual Event, Virtual Event Zoom, Virtual Event Zoom Webinar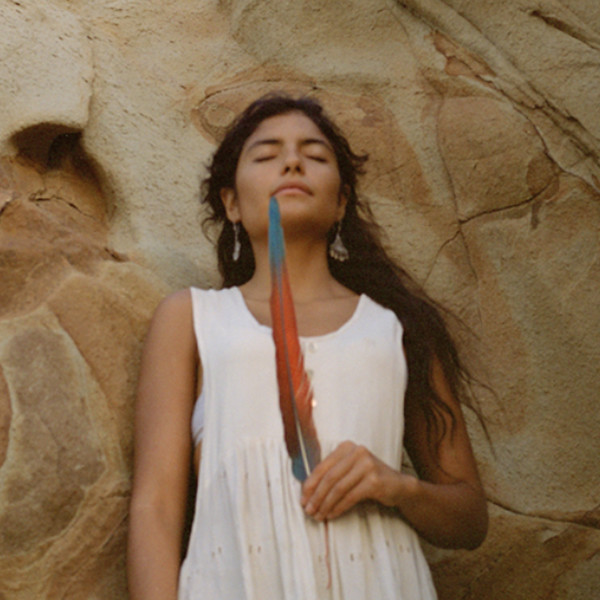 Visual Voices is an online artist talk and Q&A that provides exposure to a variety of practicing artists.
Koyoltzintli Miranda-Rivadeneira is an Ecuadorian American artist and curandera from Queens, New York who investigates Indigenous ways of relating to the land, through photography, video, ceramics, and sound. The artist captures within a multifaceted exchange between herself and the land, achieving levels of intimacy as both a creator and a subject, an intimacy that is often withheld through the Westernized lens of photography and video's history of colonial bias.
Miranda-Rivadeneira has exhibited at the United Nations and Aperture Foundation, both NY; and the National Portrait Gallery, Washington, DC. She has been an artist in residence in the United States, France, and Italy and has taught at CalArts, School of Visual Arts, International Center of Photography, and City University of New York. Miranda-Rivadeneira is a recipient of multiple awards and fellowships including the NYFA Fellowship, and the Photographic Fellowship at the Musée du Quai Branly, Paris. Her first monograph, Other Stories, was published in 2017 by Autograph ABP. Her work was featured in the Native America issue of Aperture (no. 240) published in fall 2020, as well as in the book Latinx Photography in the United States: A Visual History by Elizabeth Ferrer, published in January 2021.