Visual Voices Lecture Series with Saki Mafundikwa
Thursday
,
Feb.
09
at
4:45 p.m.
Virtual Event, Virtual Event Zoom, Virtual Event Zoom Webinar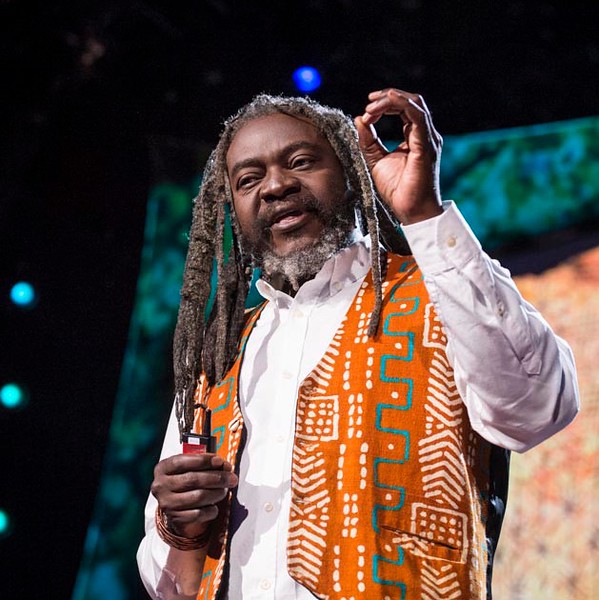 Visual Voices is an online artist presentation and Q&A that provides exposure to a variety of practicing artists.
Saki Mafundikwa is the founder and director of the Zimbabwe Institute of Vigital Arts (ZIVA), a design and new media training college in Harare, Zimbabwe. He was educated in the USA with a BA in Telecommunications and Fine Arts from Indiana University and an MFA in Graphic Design from Yale University. He returned home in 1998 to found ZIVA after working in New York City as a graphic designer, art director and design instructor.
Mafundikwa's book, Afrikan Alphabets: the Story of Writing in Africa, was published in 2004. Besides being of historical importance, it is also the first book on Afrikan typography. His first film, Shungu: The Resilience of a People, a feature-length documentary had its world premiere at 2009's International Documentary Film Festival Amsterdam (IDFA). It won the prestigious Ousmane Sembene Award at Zanzibar International Film Festival and Best Documentary at Kenya International Film Festival both in 2010 and has screened at some of the top film festivals in the world. The film is an objective, in-depth look at the causes and effects of Zimbabwe's political and economic decline through the voices of ordinary Zimbabweans.
As an educator, Mafundikwa urges African designers to learn from the past and draw on the history of Africa's written words and symbology for inspiration. "The dream," he says, "is for something to come out of Africa that is of Africa."