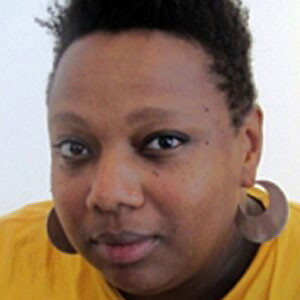 Mason School of Art
Visual Voices: Rozeal
Thursday, Feb 25, 2021 7:30pm

Virtual Event
The George Mason University School of Art Visual Voices Colloquium is a professional lecture series that invites nationally recognized visiting artists and designers to speak about their work and the world of art and design to students and the community at large. Presented in a digital format this spring, the School of Art invites you to this intimate look inside artists' minds, workshops, and practices. 
 
Rozeal (FKA Iona Rozeal Brown) was born in Washington, D.C. Her paintings utilize traditional ukiyo-e printmaking techniques to meld Japanese folklore, geisha, kabuki, and ganguro culture, and burapan (which appropriates black culture imagery) with her own references to hip-hop and African-American culture. Brown's experience as a DJ also informs her work. 
FREE 
Warning: This program contains sensitive content including references to sexual abuse, racial violence, and artistic depictions of nudity. Viewer discretion is advised.
How to Watch
Registration is required. Registered patrons will receive emailed instructions on how to access the live Zoom Webinar.
Register now.
Give
Spring 2021 School of Art exhibitions will be held online at
MasonExhibitions.org
.
You can give back to these students by supporting their education. Gifts of any size in support of scholarships are deeply appreciated.
Make a gift.