Dewberry School of Music
Wind Symphony Concert
Thursday
,
Dec.
01
at
8 p.m.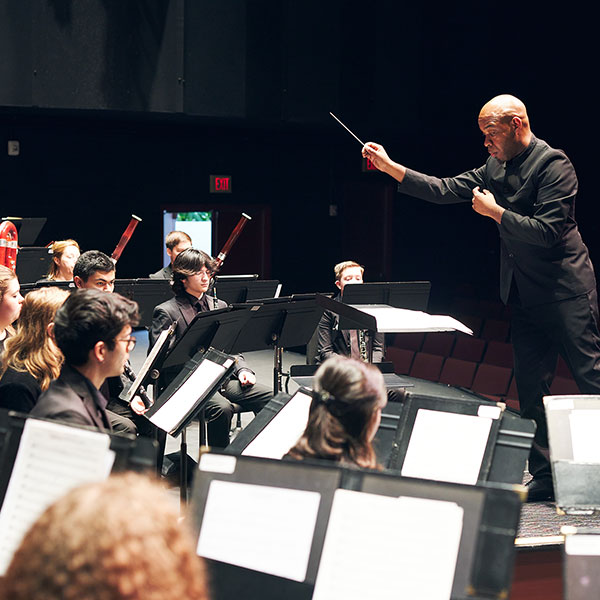 Join us for a Wind Symphony concert titled "Music for Uncommon Times". Over the past two years, society has experienced a collision of significant events and phenomena unimagined by previous generations. COVID-19 and social unrest are two experiences that have impacted how we live today and dream of tomorrow. In this concert, the Mason Wind Symphony presents works by living composers Valerie Coleman, Katahj Copley, and Joel Puckett that respond to these uncommon times with remembrance, reflection, and hope. There will be a 7:30pm Pre-Concert Discussion.
Tickets: $12 General Public, $8 Seniors, $5 Students
Student Tickets
A limited quantity of free student tickets will be available two Tuesdays prior to the event. 
Learn more
.