Great Performances at Mason
KODO
Saturday
,
Mar.
18
at
8 p.m.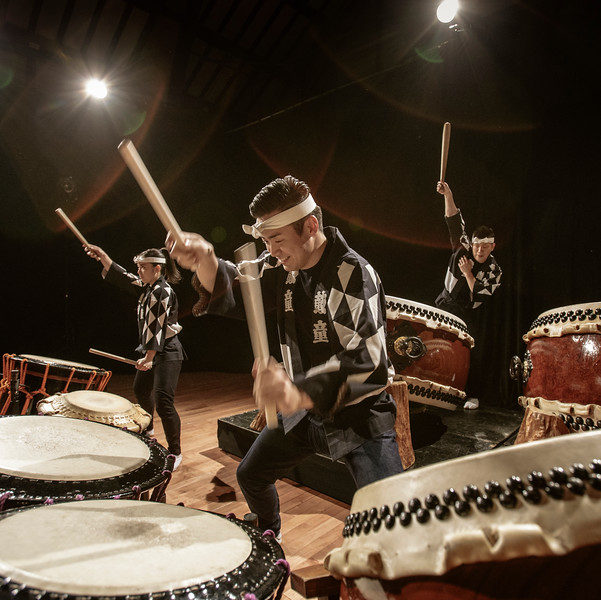 One Earth Tour 2023: Tsuzumi
Experience the power, grace, and joy that KODO's athletic percussionists bring to the stage in their much-anticipated 40th anniversary performance: Tsuzumi. As masters of the ancient art of Japanese taiko drumming, KODO bewitches audiences with visually-stunning performances that combine raw athleticism and refined percussive virtuosity. "Superlatives don't really exist to convey the primal power and bravura beauty of KODO," says The Chicago Tribune. KODO began as a community of dedicated musicians living, training, and running marathons together to revitalize the practice of traditional Japanese arts and crafts for a younger generation. Since its debut over four decades ago, KODO has brought taiko drumming to all corners of the globe, giving more than 6,000 performances on five continents. Their One Earth Tour 2023 traces the group's origins back to the beginning to reflect on its history and reaffirm what has shaped KODO today. Experience the "intoxicating pulses" (Chicago Tribune) that is a "celebration of music, of physicality, of life" (The New York Times). 
This performance is appropriate for all ages.
Prices: $60, $51, $36, half-price for youth through Grade 12
Run Time: 2 hours, including intermission
BEFORE THE PERFORMANCE
A pre-performance discussion with taiko instructor and performer Mark H. Rooney  will take place in Monson Grand Tier, which is located on the third level of the Center for the Arts Lobby, 45 minutes prior to curtain.
FREE TICKETS FOR MASON STUDENTS
A limited quantity of free student tickets will be available for each event.
Learn more.
This program is sponsored by
and Andrew and Jennifer Flagel