Virginia Opera: Madama Butterfly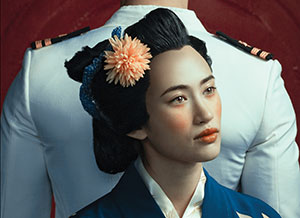 Subscribe and Save  Buy Tickets
Virginia Opera closes its season with Puccini's magnificent tragic masterpiece, Madama Butterfly. Revealing the depth of human emotion through lyrical duets and heartbreaking arias including the famous "Un bel di," this poignant and timeless tale of unrequited love and betrayal is riveting, gripping audiences right up to the intense, emotional finale. Danielle Pastin returns as the beautiful young geisha known as Madame Butterfly. Set in Nagasaki, Japan, the opera tells the tale of Butterfly and the restless American Naval Lieutenant B. F. Pinkerton, whose arranged marriage during his visit leaves her clinging to the belief that their love is real and lasting, until she is forced to face the grim truth of their liaison. Sung in Italian with English supertitles.
Tickets: $110, $90, $54
A pre-performance discussion featuring "Dr. Opera," Glenn Winters begins 45 minutes prior to the performance.